Customer Services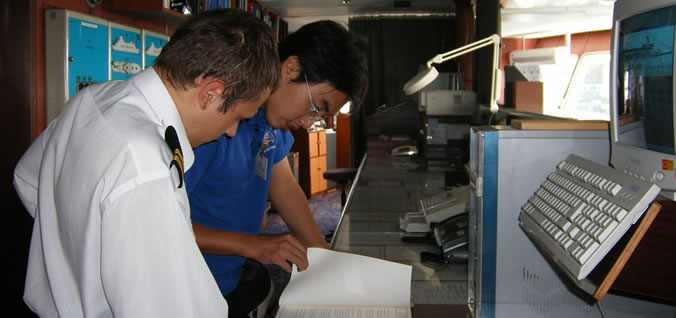 By far the most costly and difficult to control aspects of vessel maintenance faced by the ship manager or owner relate to response engineering requirements caused by equipment failure.
Without an intimate knowledge of global engineering capabilities and spare part stockholdings of each service agent, the selection of suitable service organizations becomes little more than a lottery.
The vision of under qualified engineering personnel without timely access to required spares attempting haphazard repairs at great expense is one fresh in the mind of most vessel owners, managers and agents.
Patronics Group are uniquely positioned to resolve these problems, utilizing the latest database technology, our existing knowledgebase and a specially developed bespoke software program we are able to provide:-
International service co-ordination with service provided at pre-negotiated hourly rates
Advance logistical co-ordination of replacement or exchange parts
Individual vetting of service personnel and qualifications
Auditing of final job cost using comparable historical records from our knowledgebase
Up to date and detailed knowledge of all service agents and their spare part stockholding
Spare part pricing comparisons
Elimination of hidden charges and allowances
The Repair Service Cycle
Before any service call is required Patronics Group will have compiled a complete and accurate inventory on all of the equipment on each vessel. Our verification process will ensure that:
Our technical support team has all operational and service manuals for each and every piece of equipment within our electronic database
Parts for all equipment are available within our innovative and global inventory partnership program, ensuring the availability and economic provision of parts when required
Qualified and experienced service providers able to support all equipment have been identified within our global network
Our dedicated help desk offers a single point of contact, providing full administration back up to co-ordinate emergency response requirements as well as day-to-day enquiries. All technical support is provided free of charge to vessels participating in our managed shore base maintenance program.

Response Engineering
At Patronics Group we believe customer loyalty is earned, not just expected. We are be dedicated to providing exceptional service quality consistently and hope to be rewarded with a customer's dedication and repeat business.
Our integrated and multi-disciplinary service team is able to cover all aspects of vessel operations from navigation and communication equipment, through automation equipment and computer networks.
We take responsibility for all maintenance management issues through a single focused and dedicated team of experienced professionals with practical as well as theoretical engineering experience.
Shore Base Agreements
A Shore Base Maintenance Agreements provides a vessel with Certificate to show that they have entered into a contract for a year period with an approved company to ensure the functionality of their GMDSS communication system. Some flag authorities need this certificate as part of their compliance requirements.
As an organization approved to supply this service, we can offer this service.
The scope of our service is as follows:
We undertake to carry out the service on the relevant equipment used for navigation and communication and to this end we will:
Draw up the Certificate in accordance with the regulation IV / 15 of SOLAS 1974 as per the 1998 supplement for GMDSS / for the GMDSS units and equipment being part of the contract contents.
Have the available engineer to provide the service.
Arrange for provision of a world wide service, independent of the maker / product.
Take over the communication cost in connection with the individual service case.
Hold available replacement spares.
Provide individual invoicing of each service including detailed service report.
Sample of Shore Base Maintenance Certificate

Radio Survey Service
Whenever a vessel is due to have a new or renewal Radio Survey as part of their GMDSS and MCA compliance, we can provide a pre-survey inspection in order to ensure the vessel will pass the Radio Surveyor's inspection.
We can under take Radio Survey for all Class.